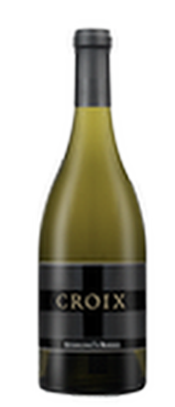 Croix Estate Starling's Roost Chardonnay, Dutton-Morelli Lane Vineyard, Green Valley, Russian River Valley
WINEMAKER'S RECORD
This wine is crisp and savory with a bouquet of meyer lemon zest, mild allspice, toasted pine nuts and fresh oak. Savory pineapple, sweet apple, ripe white peaches, and delicious pear lead the way to perfection in the glass. Wonderful! We have always believed in the ability to age Chardonnay long-term in cellar, however, conditions must be absolutely perfect to achieve success to achieve 15+ years of ageing in Chardonnay.
WAYPOINT GRAPE VARIETY(S): 100% Chardonnay
The Vineyards | Morelli Lane Vineyard, Green Valley
Each year Starling sparrows come by the hundreds to roost in the ancient oaks found at the crossing of Morelli Lane and a view to the Pacific. It is a primordial vineyard location showered in a vocal swarm of dancing birds, set upon million-year-old sediments, blanketed in cold air, and pierced by continual sun exposure.
Located just north of Occidental and sitting at 800 feet above sea level, this vineyard was founded in the late 1890's and later purchased in 1983 by Bill Moore. Dutton Ranch has since taken over refurbishing and farming this property to perfection.
It is good to follow the lead of producers on this site such as Dumol, Riddle Ranch, Seghesio, and Dutton Goldfield, as they have established the reference point for pedigree from the Morelli Lane Vineyard.
Gentle rolling hills lead to Goldridge fine sandy loam soils that sit above the fog line. The vineyard is heavily influenced by the close proximity of the Pacific Coast where bone-chilling cold breezes are offset by a location that sits in perpetual sunshine. Each year, near the end of harvest, thousands of Starling sparrows will gather on the hilltop to roost in the ancient oaks. Their descent ushers in a cacophony of deafening calls for order in the dance of life.
PRODUCTION ESSENTIALS
Method | Whole Cluster Press, via Gravity Flow to Neutral French Oak
Utilizing Utilizing 100% Native Yeast Primary and Secondary Fermentations.
Aging Regimen | 50% New French Oak
Aging | 15 Months | 4 Barrels