March 31, 2023 | Newsletter | Jason Williams
SPRING 2023 | Puncture The Rhythm Of Life | Our Third-Annual Bread & Butter Allocation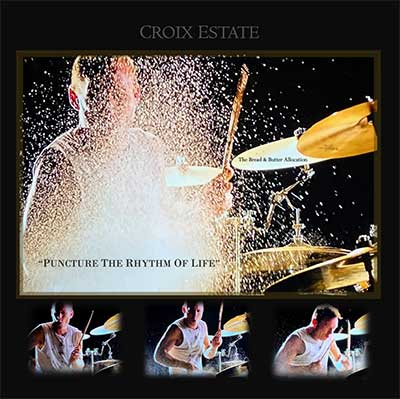 If I were you, I would better watch out! For what's to come will rupture your daily rhythm.
Know this, friends, we just cannot stop loving brilliant, talent-laden, overproducing human beings. They are rare, gifted crutch-sticks and inspirational trap-boxes that convince us to believe that we can too!
If you have ever had the pleasure of witnessing Jane's Addiction live in concert (on your preferred, spiritual enhancing stimulant of choice, of course) overtime, one comes to appreciate the beat-Jedi found at the back of the stage that is Stephen Andrew Perkins. A master wizard in the utilization of the drum kit as an existential voice in the rock-band chorus. Man, his moxy is a powerful tempo that punctures the rhythm of life.
Now listen, you Jazz/Latin/Reggae nerds, don't get all caught up in technical superiority arguments against rock drums within the instrumental genre. We know your opinions and respect them. Just do us a favor you beautiful sophists: take off that Canali coat and tie, kick off those gorgeous Bottega Veneta's, roll your home-grown spliff, and grab a killer glass of Croix Pinot Noir, and hear us out.
Let's strip this down to a pocket kit here. A beat is just a beat without its mathematical cadence. On its own, the snare is just a crack, a crack, a crack. On its own, a 10" hanging rack tom is just a bong, a bong, a bong. On its own, a 14" floor tom is just a boom, a boom, a boom. On its own, a bass drum is just a thump, a thump, a thump. But when you start mixing things together, the rendering becomes reality: Crack(d)crack-thu-thump-thump. (d)bonga(d)bonga(d)boom-thu-thump-thump. Crack(d)crack(d)crack-thu-thump-thump. (d)bonga-thu-thump(d)bonga(d)boom-thu-thump-thump. Crack(d)crack-thu-thump-thump. (d)booma(d)crack(d)booma-thump-thump. (d)booma(d)crack-(d)bonga-thu-thump-thump. (d)bonga(d)bonga(d)boom-thu-thump-thump. Feel that? If not, take another drink of that Pinot and know this: you just punctured the rhythm of thought. Seriously. You just stopped and worked that beat. In your head. If you are on your second bottle of Pinot, you may have heard it audibly. Maybe you felt it. Real drummers don't get technical. Let it flow, please.
Now let's come down the mountain and step into the point of this rhythm thing. The act of picking up a stick and racking it against anything available that makes sound is to puncture the momentum of mediocrity for this simple reason: in that moment, a choice is made to stand up, grab a tool, and strike an instrument, to puncture the static rhythm of life as it occurs day-in and day-out. Just imagine how liberating it felt to Stephen Perkins when that light went on. Hell, listen to the guy speak about his love for his art, and you know that guy is locked in. Standing in rare air and breathing it all in. A master of his craft. What a beautiful reflection.
Precisely five years ago, we opened our winery doors to visitation after six years of pushing our craft story the hard, lonesome way – one wholesale account at a time. Simply opening the doors to our new winery home was our taking our stick and racking it against an object. Over time we came to realize, we needed to make more wine. (crack(d)crack-thu-thump-thump) We not only needed to make more wine, we needed to make wine for the everyday table. (crack-thu-thump(d)crack-thu-thump-thump) We not only needed to make wine for the table, we needed to make it freakin' crazy delicious awesome! ((d)booma(d)crack(d)crack(d)thu-thump-thump) Finally, we not only needed to make awesome everyday wine, we needed to allocate all that wine annually and give that allocation a name: Bread & Butter. ((d)bonga(d)thump-(d)bonga(d)boom) That annual allocation event is now in its third year. (thump(d)crack(d)crack-crack-SPLASH) Drop the sticks.
Friends, this is our most anticipated allocation of the year and for so many good reasons. Chief among them is the composition of our kit-set of wines hailing from the 2021 and 2022 vintages. Our goal here is to provide you with guilt-free consumption – that feeling you get when you know you are opening something killer and you don't think twice about what it cost. This is pure, pleasurable, perfection in your glass.
2021 "1904 Estate" Zinfandel | Croix Estate Vineyard, Russian River Valley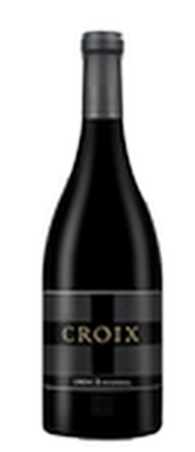 Varieties 90% Old-Vine, Estate Zinfandel, 10% Alicante Bouchet | Method: 100% Pellenc destemmed, 50% Stainless, 50% Open Top, 100% Native Primary & Secondary, 65% New American Oak, Unfiltered.
You have been calling and waiting, calling and waiting, and waiting some more, as the last vintage of our Estate Zinfandel sold out in record time. Well, guess what? If you don't pick this up now, you may miss your chance to secure an allotment from the spectacular 2021 vintage. If you remember the 2017 vintage of this wine, lookout! The 2021 is humping some serious weight. We will step up and state that this is one of the best renditions we have produced from our estate vineyard. Hands down. Our Croix Estate Vineyard Zinfandel is a heritage vineyard site. Planted in 1904, the original vineyard comprised of 39 acres planted in sections to Zinfandel, Carignan, Alicante Bouchet, Petite Sirah, and Mataro. Today, the vineyard consists of 10 acres of 90% Zinfandel and 10% Alicante Bouchet. Are you a fan of ultra-ripe, jammy Zins with zesty acid and a serious amount of viscosity? This wine is for you. Stunning aromatics, this wine pulls you in with sweet black cherry, ripe boysenberry, blueberry jam and wafting blooms of honeysuckle. Jet black, glass-sheeting ink indicate that you better have a toothbrush and some whitener handy. A liquid silk mouthfeel is full of luscious harmony featuring star anise, lavender honey, black plum, blackberries, concentrated red currants and a ripe, savory finish. Goodness, this wine is delicious!
$50 | 16 Barrels Produced
2021 Floodgate Pinot Noir | The Middle Reach, Russian River Valley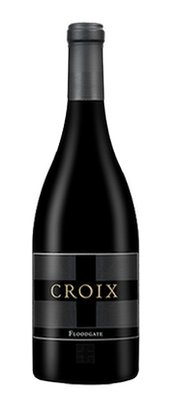 The Vineyards: 33% Starscape (Floodgate) Vineyard | 32% Ritchie Vineyard |21% Bucher Vineyard | 12% Bacigalupi Vineyard | 1% 5 Wells Vineyard | 1% Ruxton Vineyard |Pinot Noir Clones: Dijon 667, Dijon 777, 828, Pommard, Vosne-Romanee, & Wente | Method: 90% Pellenc destemmed, 10% Wholecluster, 5 Day Cold Soak, 100% Carbonic Native Inoculation, Hand Punch Down Cap Submersions, 45% New French Oak, 16 Months. Unfiltered.
IT'S BACK! How can you walk away from a wine that lifts everyone's spirits? You don't! What you do is you go back to the drawing board and you make it substantially better. That is precisely what we have done with the 2021 vintage of Floodgate Pinot Noir. Fans of ripe, full-bodied styles will absolutely love what this wine has to offer. Spicy aromas of cinnamon, cardamom, and anise mingle with dark cherry perfume, cola, sweet smoked tobacco leaf, and toasted vanillin. Rich and viscous on the palate, this wine has substantial glide featuring dark black cherry, savory caramel, black plum pie, supported with balanced acidity to lift the wine into a harmonious balance of rich and racy. Look for this delicious Pinot to put on more mid-palate weight over the next three years.
$68 | 17 Barrels Produced
2021 Narrow Gauge Chardonnay | Russian River Valley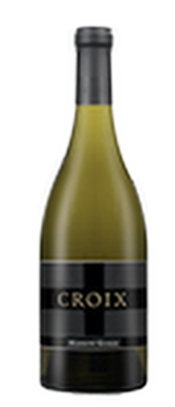 The Vineyards: Starscape Vineyard | Ritchie Vineyard | Dutton-Morelli Lane Vineyard | Richard Dinner Vineyard | Bacigalupi Vineyard | Chardonnay Clones: Old Wente, Dijon 76, Clone 4 | Method: Whole Cluster Press Into 50% Neutral, 50% New French Oak, 100% Native Primary & Secondary Fermentation, 9 Months Sur Lie, Rack & Return Aging Total 16 Months, Unfiltered.
Please sir, may I have another! My goodness this wine absolutely over delivers. Another rockstar effort is coming to you and one that you do not want to miss. This is an everyday drinking gem that is stylish, perfectly balanced, and kissed by wine angels. A compilation of big-name vineyards tick-and-tie together like a finely woven blanket bringing quality up more than a few notches. This wine is full and expansive, yet bright and refreshing, producing a balanced, nuanced Chardonnay. Opening with a bouquet of raw honey, marmalade, fresh citrus zest, toasted pine nuts, rocky flints, allspice, toasted oak and lusciousness on the nose that is very inviting. Island ripe pineapple, Honeycrisp apples, stone fruit, and sweet pear leave the mouth watering in a cascade of pleasure. Take this wine to any spring or summer party and you will be an instant wine hero.
$50 | 15 Barrels Produced
2022 Fenceline Sauvignon Blanc | Croix Estate Vineyard, Russian River Valley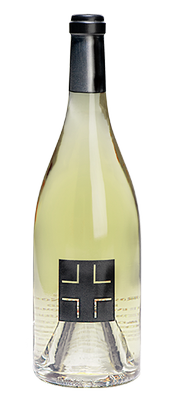 Sauvignon Blanc Clones: 100% Sauvignon Musqué | Method: Wholecluster Direct Press Into Neutral French Oak, Native Primary & Secondary Fermentation, Unfiltered.
A super-sexy, summer-sipping dream, our Estate SB is extremely limited in production with a cult following. As we always explain, just two rows exist on our estate, so delightful surprises in small batches continue to impress us from this sliver of vines. Enticing aromas of highly perfumed Amalfi lemons and citrus blossom mingle in with fresh wheat grass, white rose, honeysuckle and gardenia. On the palate, honey infused sweet pink grapefruit, base minerality, and Meyer lemon rind are delicately balanced with bright acidity, creamy nuances, and a touch of barrel vanillin, creating a wonderful textural experience. This wine is lovely, fun, and vibrant. Pack this in a bucket of ice next to the pool and bring a fresh blast of joy into your summer day!
$44 | 5 Barrels Produced
2022 Ruxton Sands Rose' | Ruxton Vineyard, Occidental Cordillera, West Sonoma Coast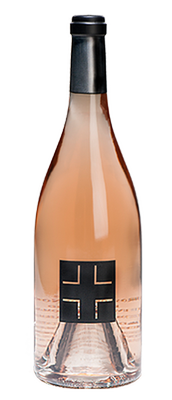 Variety: 100% Pinot Noir | Method: Wholecluster Direct Press Into Neutral French Oak, Native Primary & Secondary Fermentation, Unfiltered.
Just down the way from Morelli Lane Vineyard, off of Stoetz Lane, and not so far from Camp Meeker, lies the Ruxton Vineyard.Sitting at 800 feet of elevation in the heart of the Occidental Cordillera of the Russian River Valley appellation, we choose a direct pick and press method when producing our Rosé. Opening with a balanced temperament of verve and ripe fruit, set against a backdrop of light pink salmon color. Aromas of fresh strawberries, pressed sweet Meyer lemon, and hints of honeysuckle draw you in with curiosity. The palate is focused with refreshing and savory acid, raspberries and cola, with a finish that lasts for several minutes.
$33 | 10 Barrels Produced
Comments
Commenting has been turned off.
Pod Location Footer Subscribe is not a valid pod location