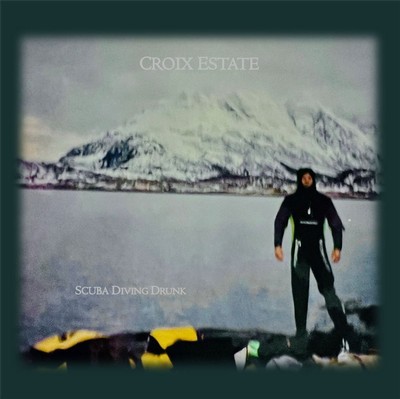 Whispering shadows clung to the walls like twisted cypress on a rugged, cold coast. It was 3:30 am. The arctic sun was in full attention and without warmth. The fire had gone out in a northern, Nordland County cabin. No heating. No electricity. No running water. A different culture had taken over the decision-making process of what was safe. The men here are thoroughbreds – narcissist wunderkind, watermen, hardened sailors of unforgiving seas – and focused on making one last push into the water. They were also determined to finish initiating the visiting American. "Våkn opp!! Now is time we fish. But first we dive Saltstraumen!" Dry suits, weight belts, air tanks, and thickened snow boots raked across an icy single-track trail. Our breath was blurry, viscous, and laden with the prior evening's drunken, aquavit laden tussle. The diving watch didn't lie – two hours of sleep. There was no way we were sober. This was not safe. This was not sound. This was an insane right of passage.
Ask any Dive Master, "What's the most dangerous form of scuba diving one can do?" "Scuba diving drunk." Even slightly intoxicated diving can be deadly. It is grounds for disqualification among your diving group. An expulsion off the boat for irresponsible, unserious adherence to safety.
Scuba diving the Saltstraumen in Norway – in any condition - is the temptation of fate not to be taken without serious, sober consideration. Yet, those born with an innate, ambitious drive know all too well that logic often falls to emotion when called to rise in the moment. We assume we can handle it.
Fact is, intelligent people behave dumbly when challenged. And, so it is here at Croix Estate. Intelligent, insightful, earnest people who exhibit just enough moxy to get sucked into the vortex of pursuing perfection.
10 years ago we started this Croix Estate thing with fifty cases of Chardonnay and fifty cases of Pinot Noir. Russian River Valley would be our focus in a heady pursuit. Look at us now. Rowing deeper into the dark, brooding waters, falling to the Sirens on the rocky shoreline of Coastal Pinot Noir. For goodness sakes, what are we thinking?
We remember what we used to say about coastal Pinot Noir. "Yummy!! Super-sour cherry pie. How many scoops of sugared cream would you like with that to make it palatable?" But here we are. We have cleansed our faces of many eggs, my friends. We are pushing deeper into our destiny, and it now includes the northern reaches of California.
It begins here, with the allocation of 2019 Kings Ridge Pinot Noir from the Fort Ross-Seaview AVA. This is rugged, beautiful country folks. A supreme location where we intend to wrest pure, ripe, balanced and pleasurable mountain Pinot Noir from the rugged soil in which it is grown.
This is risky business. Våkn opp!! Now is time to fish. But first we dive Saltstraumen!
Debut Vintage - Croix 2019 Kings Ridge Pinot Noir | Fort Ross-Seaview, Sonoma Coast | Acquire Your Allocation Here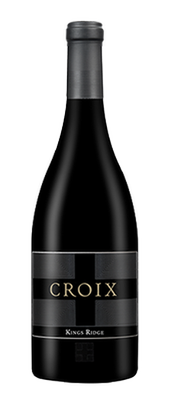 In Burgundy, France, the highest level of vineyard classification is Grand Cru, or those appellations that are considered the elite within the growing region. While California does not have such a classification system, if ever there were an "elite" vineyard classification system within the Russian River Valley and Sonoma Coast appellations, Cinghiale Vineyard would sit squarely within this classification. Purchased by Dave Del Dotto in 2005, the "Cinghiale" (Italian for wild boar) Vineyard is named for the frequent inhabitants of the property.
Overlooking the Pacific Ocean, it consists of 359 acres at the top of Kings Ridge in the Fort Ross-Seaview appellation, and is planted with 43 acres of Pinot Noir, with remaining parts Syrah, Chardonnay, and Sauvignon Blanc. It features a broad diversity of Pinot Noir clones with lineages hailing from the top vineyards in Burgundy, as well as select top-rated clones from its neighbors in California.
Located in the coastal hills above Fort Ross State Historic Park, overlooking the Pacific Ocean, Fort-Ross Seaview is one of Sonoma County's most distinctive AVAs in our opinion. Carved out of the larger Sonoma Coast AVA in 2011, the 27,500-acre Fort Ross-Seaview AVA was given special consideration for its soaring elevation and remote, rugged location, where its current 500 vineyard acres produce some of Sonoma County's most sought-after Pinot Noir and Chardonnay. The area bears significant historical weight as it was here that Sonoma County's first winegrapes were planted in 1817 at the fur-trading Russian-American Company's outpost at Fort Ross.
The area's modern viticultural history didn't begin until 1973, though, when sheep rancher Mick Bohan, struggling with low wool prices, planted Riesling as a cash crop. Today, Pinot Noir and Chardonnay plantings dominate the AVA. To understand Fort Ross-Seaview, picture a vineyard on the crown of a coastal ridge, surrounded by a sea of fog. Although the AVA is located just a few miles from cold Pacific Ocean waters, between Jenner and The Sea Ranch, it is also significantly defined by its higher elevation. In the summer, vineyards bask in warm sunlight, sitting above the damp belt of fog that invades the Petaluma Gap and Russian River Valley. Fort Ross-Seaview is an essentially chilly climate on the edge of grape-growing possibility, yet, at times, may receive more sunlight than areas like Green Valley of the Russian River Valley, which is defined by immersion in fog. For this reason, we feel confident that to not establish a winegrowing front in this emerging region is to miss the opportunity to produce Pinot Noir from what will no doubt become California's premier winegrowing region for Pinot Noir.
We pick from two distinct blocks within the Cinghiale Vineyard where Pinot Noir clones 777 and 828 comprise the blocks. Clone 777 is built to age, with dense, complex, highly structured tannins, complemented by exotic spice aromas, black cherry and cassis flavors with silky texture. Clone 828 has elegant, structured tannins with balanced acidity and brooding dark fruit. Fermenting the two blocks separately provides an ideal opportunity to blend the final output to balanced perfection.
WINEMAKER'S Record
Among our most substantial, complex wines within our mix of single-vineyard Pinot Noirs, this wine is a rare beauty. Raw honey and crème de cassis hit the senses, quickly leading to licorice, black cherries, sweet tobacco leaf, blue herbs, cream soda, cardamom and coconut. On the palate this wine is massive and full-bodied with blueberry compote, candied raspberries, plum concentrate, bittersweet
cocoa and crushed espresso bean, with mouthwatering acidity and a perpetual finish. Delicious!
Degrees Picked: Pinot Noir Clone 777—26.2 | Pinot Noir Clone 828—24.4
Method | Pellenc Destemmed, 5 Day Cold Soak, 10% Wholecluster (Clone 828) 20% Wholecluster (Clone 777) 100% Carbonic Native & D254 Inoculation, Open Top Fermentation With Cap Submersion (Clone 777) and Hand Punch Down (Clone 828)
Aging | 16 Months, 50% New French Oak
Production | 7 Barrels
Clarifying | Barrel To Tank, Bottled Unfiltered
List Price—$95 |
Pod Location Footer Subscribe is not a valid pod location